Pheww! A whole lot is going down in the bbnaijalockdown house, and amongst the housemates and their various love interests.
Erica & Kiddwaya –
Twitter went wild as kiddwaya reveals his true feeling for erica. Kiddwaya opened up about his inability to show his emotional side to Erica.
The Kidderica ship might be on the verge of a collapse following the lovebird's early Saturday morning argument.
Barely hours after Kiddwaya's billionaire dad gave his blessings to the Kiddrica union, the housemate has left his love interest in a pool of tears.
Erica had initiated a conversation about Kiddwaya's sexual tendencies and "refusal to commit" but things did not quite end up as she planned.
Their mild brouhaha which was alcohol influenced , was witnessed by both Trikytee and Prince . It ended with Kiddwaya making an emotionless comment about Erica's concerns which led to her bursting into tears.

Thankfully, Trikytee and Prince came to her rescue and tried to quiz Kiddwaya about his behaviour.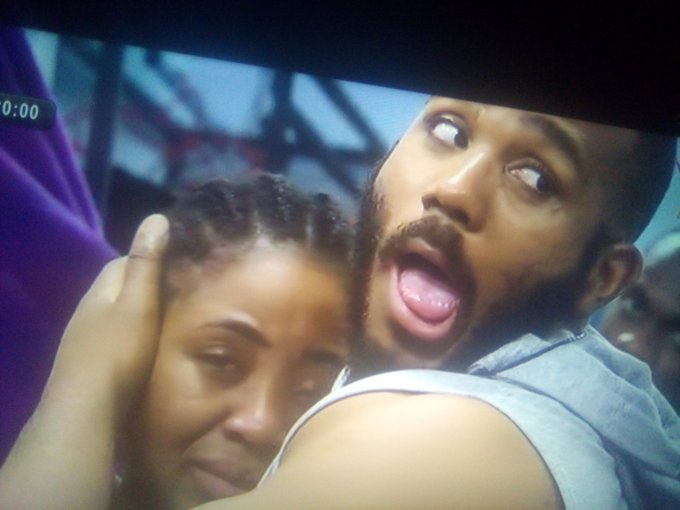 During the strictly boys chat, Kiddwaya talked about how his life outside the house may not be suited to the conventional relationship style that Erica longed for. 
"My life is not catered to that kind of thing and I cannot make her happy", Kiddwaya said.
While struggling not to brag about his father's famous wealth, the Lockdown housemate revealed how he had mentioned to Erica his intentions to be just friends earlier in the day.
The lovebirds have won hearts over the past weeks with their constant display of affection and while this will not be the first time their ship has threatened to collapse, the Saturday morning drama had their fans riled up.
Billionaire Terry Waya
If the KiddErica ship should sail , There are plans in top gear for the reality TV stars to get married in Italy and Nigeria.

Big Brother Naija reality TV star, Kiddwaya, and his in house girlfriend, Erica might be getting a fairy tale wedding after they leave biggie's house.
Kidd's dad and billionaire businessman, Terry Waya made this known during a chat with veteran journalist, Dele Momodu, on Thursday August 27, 2020.
Momodu had jokingly informed the businessman that his media outfit was warming up for the wedding between his son Kidd and Erica.
Watch video below-
Ovation is warming up for the coverage of Kidd and his wife. I know it is going to be an international wedding. We will go all over the world," he said.
Waya answered in the affirmative by saying "Oh yes…of course, of course."
Momodu went on to suggest a designer wedding in Italy to which the billionaire also agreed.
"I will also do another one over here in Nigeria for his massive fans, let them enjoy part of the success, " he said.
Kidd's dad also appreciated all the viewers and subscribers that have been voting to keep his son in the house.
Erica & Laycon
Big Brother Naija Lockdown housemates, Erica and Laycon were caught on camera last night hugging passionately and sharing kisses.
This happened just a few hours after Kiddwaya and Erica, long term partners in the house, broke up.
Laycon was heard telling Erica, "I'm sorry."
When she asked why he was sorry, he replied, "I don't know but I'm sorry," as they continued holding each other tightly.
Laycon had always expressed his love for Erica and sees himself as the best man for her. Viewers thought he had given up what was seen as a wild goose chase before now, but it seems hopes have returned following yesterday's development.
Watch video-
Recall that Erica had recently berated Laycon for gossiping about her with the others.
This was after Laycon was pained by Erica's rejection as the Abia-born female housemate picked Kiddwaya over him.
Oh well ! stay with us for more updates on your favourite housemates… Happy Sunday.